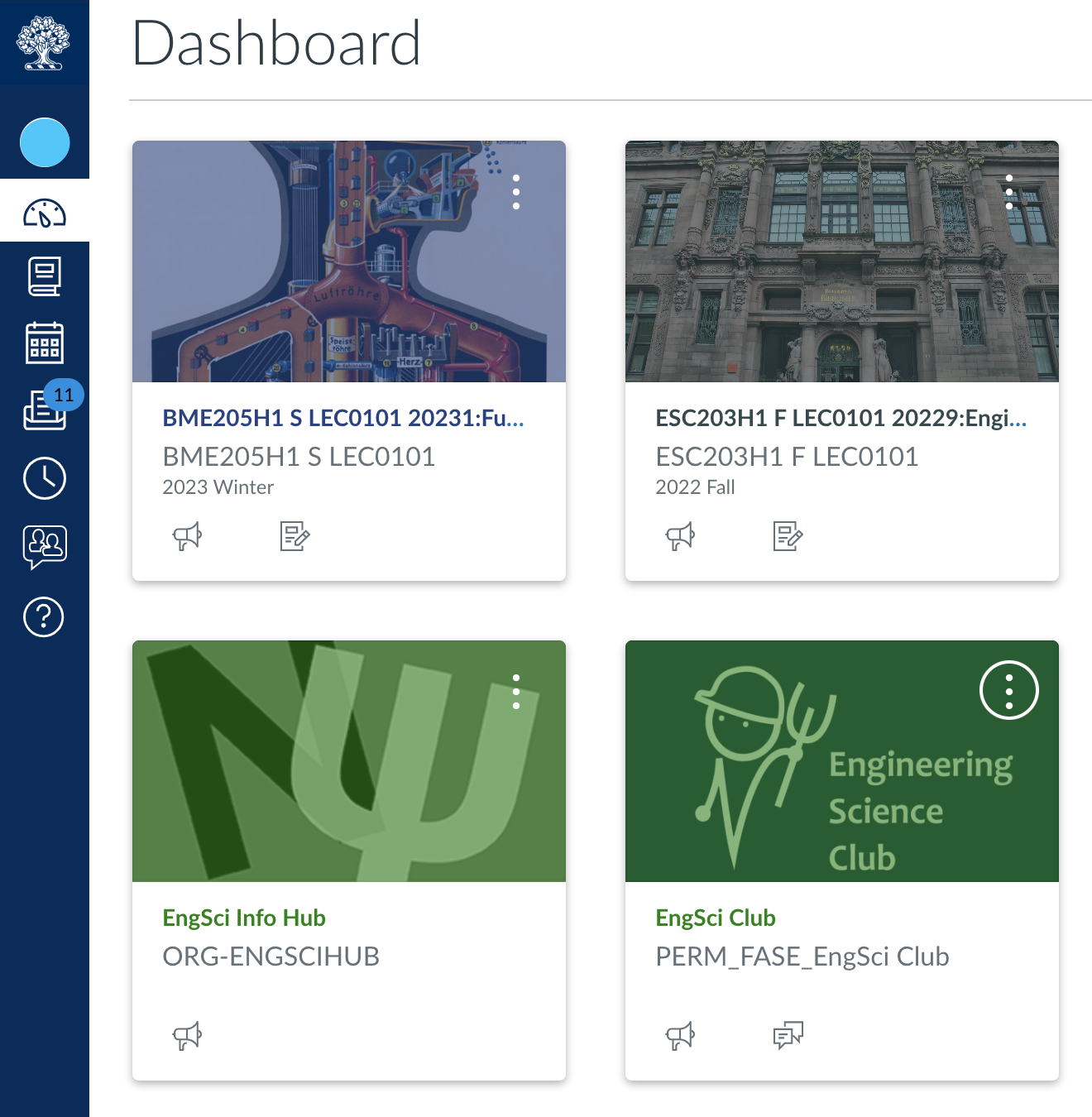 Sample Quercus Dashboard where you can find your courses and other resources like the EngSci Info Hub
Quercus
---
"Velut arbor ævo."

U of T's Motto
Did you know? Quercus is the Latin genus name for the oak, which is an important symbol in U of T's coat of arms. The symbol of the oak tree also reflects U of T's motto, which translates to "may it grow as a tree through the ages."
---
Throughout your time in Engineering Science, you will almost certainly use an online platform called Quercus. Quercus is U of T's Learning Management Engine, where you can find all your courses and other important resources (i.e. PEY modules and the EngSci Info Hub). Make sure to save it to your bookmarks!
When you click on a course, you'll often find course syllabi, assignments, grades, and important course announcements. Professors may also post slides or lecture material for classes or extra resources as well! If professors prefer to use different platforms to host their courses, this information will also be on their Quercus page.
In addition to your courses, you'll also see the EngSci Info Hub on your Quercus Dashboard. Here you'll find EngSci specific academic resources, summer opportunities, graduate school information, and more – so be sure to check it out once it is open for you in September.
We recommend this video to learn how to use Quercus. For more information, consider the following resources:
Note: Some Professors may customize their Quercus layout. However, they are usually intuitive, and there will be a home page with instructions to navigating the course page.
There is also a Quercus (Canvas) mobile app for Quercus on Android and iOS devices. The app is not mandatory to download, so if you would like to keep school off your phone that's okay and you won't be missing anything. However, the app can be helpful for quickly checking up on your courses on your phone and may make task management easier.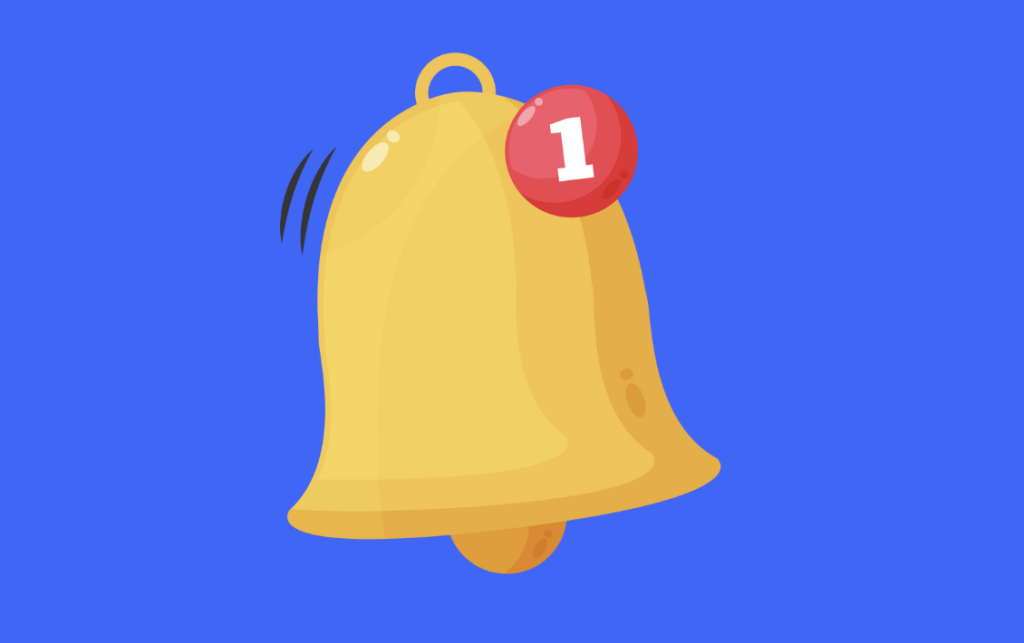 Notifications!
Quercus and your U of T email are the official channels that profs and the university will use to communicate with you. Announcements, even short-notice changes of exam locations may be sent to you through these. It's your responsibility to pay attention. We highly recommend turning all Quercus notifications ON!
Other Platforms
Other than Quercus, professors may use other platforms such as Piazza or Ed which act as forums for students to post and answer questions.