The EngSci office is comprised of the people responsible for making Engineering Science a reality! They organize courses, students, Professors, external communication, internal communication, events, and more! So, without further ado, here are the people that make EngSci possible: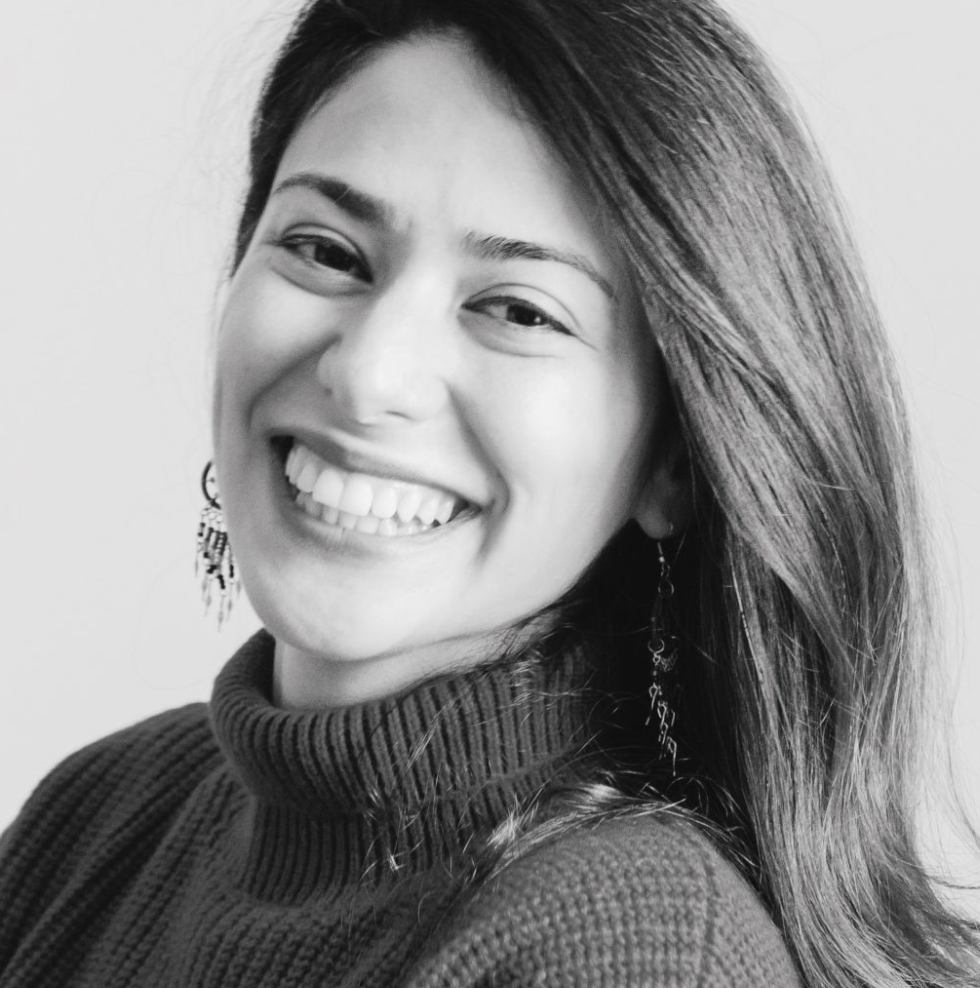 Mandana Esmaeili – Front Line Student Advisor and Office Administrator (Acting)
Mandana is usually the first friendly face you see in the office, sitting at the front desk ready to help. As the Front Line Student Advisor, she can answer all your questions about schedules, courses and more. Mandana is the best person to ask your questions to first. She often knows the answer but if she doesn't, she'll direct you to where you can get the answer. Mandana also writes the EngSci newsletters every week, summarizing all things going on in EngSci so that it is easy for you to stay up to date. You will start to get these newsletters in September; make sure you read them every week, because there is a lot of very valuable information condensed in there.
As the office administrator, Mandana can also deal with issues in the Common Room, help EngSci-related clubs book rooms on campus for events, borrow technologies, and tell you what forms you need to fill out for certain activities. Mandana also knows the schedules of everyone else in the office, so if you're thinking of dropping by for a quick appointment you can ask her when someone's free.
In short, if you don't know who to talk to, ask Mandana and she'll help you find where you need to go.
Fun Fact: Her hobbies include photography and cinematography.
---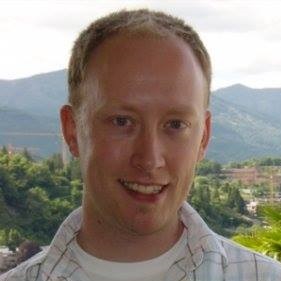 Don Newton – Curriculum and Research Officer
Most of Don's work is behind the scenes but is crucial to providing EngSci students the opportunities to travel and perform summer research. Don works hard on curriculum changes for the program and also collaborates on ensuring EngSci remains an accredited engineering program, which means you have the opportunity to pursue your engineering designation once you graduate from EngSci. Don also manages the Engineering Science Research Opportunities Program (ESROP), which is an EngSci-exclusive program that gives students the opportunity to do summer research at U of T and abroad.
Fun Fact: Don works in Social Media/Digital Media/Video Editing for touring music concerts. He sometimes tours around North America as a half fan/half employee.
---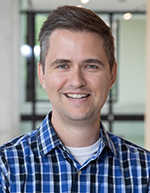 Stephen Johns – Academic Advisor, Years 1 and 2, Domestic Students
Stephen is our advisor for first- and second-year domestic students, which means he will be the person who supports you during both the transition into EngSci and, later, into your major. His role is similar to that of your guidance counsellor in high school. Stephen can advise you on Faculty rules and regulations, help you with scheduling issues, such as selecting your elective in second year, inform you on how certain minors can affect your degree, guide you through the process of selecting a major, and connect you with other campus resources, like academic resources and financial aid.
Stephen is also well-versed around Faculty deadlines (like tuition fees or course drop dates) and resources (on-campus counseling services, health and wellness resources and learning strategists). When Stephen doesn't know an answer, he can always direct you to someone that does.
Another major part of Stephen's role is aiding students with their holistic transition to university. Stephen is always available to meet with students to discuss time management, EngSci-specific study tips and other personal matters. If you ever want to have a conversation on whether you think EngSci is truly the right place for you, Stephen is always around to listen.
Fun Fact: Steve has seen Pearl Jam 46 times and has seen The Phantom of the Opera 29 times. Steve also once held season tickets to both the Toronto Blue Jays and the Minnesota Vikings. 
---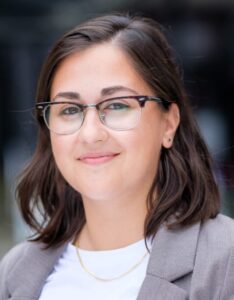 Irma Berardi – Academic Advisor, Years 1 and 2 (International)
Irma's role is very similar to Stephen's, the main difference is she works with first- and second-year international students. Irma is well-versed with the resources available within U of T Engineering, and all of the academic regulations and policies, in addition to supporting international students transition into the program and to a new country as a whole. Irma is always available to meet with students to discuss their experiences in Canada and how the Engineering Faculty can better support them. She can also help you get connected with the Centre for International Experience, and their Immigration Advisors if you have questions related to your study-permit.
Irma also leads EngSci GEARS, also known as Guided Engineering Academic Review Sessions. GEARS Leaders are upper year students who were successful the first-year courses you may need help with; they are great resources as you transition into EngSci. These sessions take place weekly, and are designed as drop-ins, if you want to know more, just ask Irma!
Fun Fact: Her cat's name is Lana del Meow…can you guess the influence?
---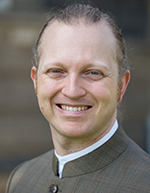 Brendan Heath – Academic Advisor, Years 3 and 4
Brendan will be your academic advisor in third and fourth year, which means that he is well-versed in each of the major options and can provide support for you within your choice of specialization. When you get around to picking your major, Brendan is a great resource for learning about potential career paths (like industry or grad school). For some majors, your electives may cause course conflicts or you may want to take more courses than necessary (called "overloading"). Brendan can help you handle conflicts, get approval for overloads, plan for minors and understand when courses should be marked as extra credit. Topics related to graduation, like meeting your accreditation or complementary studies requirements, are also within Brendan's considerable expertise.
Fun Fact: Brendan grew up on an apple orchard in Quebec! He also started his undergraduate degree as a computer engineer at Waterloo but ended up graduating from Peace and Conflict Studies at U of T.
---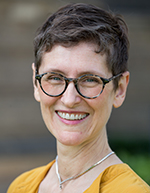 Christina Heidorn – External Relations Officer
If you go to any EngSci events, you'll be sure to see Christina helping run the show. She oversees events like the Engineering Science Education Conference (ESEC), which you'll attend in your first two years in EngSci. You'll hear exciting speakers from many ngineering-related fields share their (sometimes surprising) career and life experiences.
As EngSci's External Relations Officer, Christina helps inform prospective students about EngSci (things like "What is EngSci?" or "What does it mean to be an EngSci?"). Maybe you've seen her at one of our events this past year. She also works with U of T Engineering's huge online alumni network, U of T Engineering CONNECT. CONNECT is a platform you can sign up for once you become a student in the fall. It can help you get in touch with alumni for things like career advice, job opportunities and more!
One way you can be a part of EngSci's external relations is by signing up to be an EngSci Ambassador in September; keep an eye on your email for application instructions! As an EngSci Ambassador you volunteer at recruitment and promotion events to talk to prospective students about the program and your experiences.
Fun Fact: Christina is an EngSci 9T1 graduate in the Chemical option (unfortunately it no longer exists). She used to be a television documentary producer, and she likes colourful shoes.
---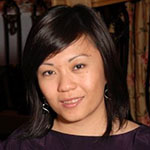 Diane Giang – Manager of Finance and Administration 
As manager, Diane is involved in various high-level tasks for EngSci. Just one example of the crucial logistical work she does is overseeing the schedules for first and second year EngScis. Diane also manages the finances and the human resources of the Division. She also helps support students that participate in the ESROP program, students that become TAs, and students that work for the EngSci Office at any time (as GEARS leaders, for example). An additional way she'll directly work with you is when you submit a reimbursement form for a course project.
Fun Fact: Diane enjoys playing board games, video games, and going on roller coasters with her kids.